Or something like that. This may be the last time I admit my age - I'm 30 today. Last year when I turned 29 I freaked out a bit - thinking about all those things that I didn't do in my 20's. I got over that rather quickly (I didn't need to do most of those things anyhow). Although there are things I thought I'd do before I reached 30 - like have children, which I have not done. Like travel the world (or at least beyond the US borders). Oh well. Now I'm feeling as if I need to have some sort of "new decade's resolutions." Sort of like New Year's, only for my thirties:
In my thirties....
I will have more fun.
I will procrastinate less. (i might need to put this one off at least a few more days)
I will learn to cook.
I will try something new every week? not every day - i mean, really, do I have time for that?
I will knit more (and maybe faster).
I will take more photographs.
I will plan less and be more relaxed.
Ok. Enough of that silliness. Time to go celebrate my young age.
And for your cat-viewing pleasure: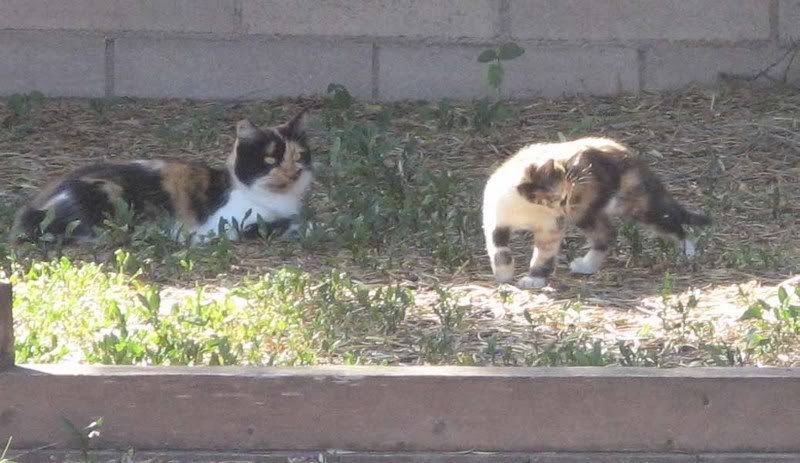 Calico cat with one of three kittens (she has two calico and one black and white). She hangs out with "tuxedo cat" a cat who used to terrorize our (now-indoor) cat Chester.